Nov. 3, 2013 11:15 a.m.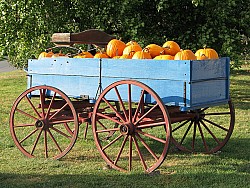 I'll let you in on a little secret: you can do a lot more with pumpkins than turn them into Halloween decorations or pie. Sure, you might have heard of pumpkin spice lattes, pumpkin cheesecake, pumpkin ravioli, and other fun ways to eat this delicious fruit (yes, it's a fruit -- actually, more specifically, it's a berry), but did you know that there are even more ways to use pumpkins?



Before we delve into some fun uses for pumpkin, you need to know that as long as a pumpkin or related squash has been kept whole in a cool dry place, it's safe to eat for weeks.  See full article.